We approach each audit with sharp thought, straight talk and common sense. In addition to verifying that financial results are fairly presented and meet...
As your business grows, our advisory services are designed to help you achieve your goals. Successful growth often means navigating a complex array of...
Tax policy reforms and the introduction of new tax regulations across the GCC are creating huge challenges for organisations. Grant Thornton UAE offers a...
Businesses open to outsourcing
Two in five mid-market businesses around the world either currently outsource a back-office process, or plans to in the near future. That is the key finding from our new report - Outsourcing: driving efficiency and growth - which looks to better understand attitudes to outsourcing: Why and what functions are businesses outsourcing? What is preventing businesses from outsourcing? And how can these obstacles can be overcome?

The benefits outsourcing can offer businesses are widely recognised, with the principal drivers being desire to find efficiencies (57%) or to reduce cost (55%). Tax and accounting (49%) and IT (46%) are the main processes companies currently outsource.

However, a majority of business leaders remain reluctant to outsource; the principal barrier emerges as an unwillingness to lose control of a key process (44%) followed by the high cost of implementation (32%) and the risk involved with contracting out a key process (27%).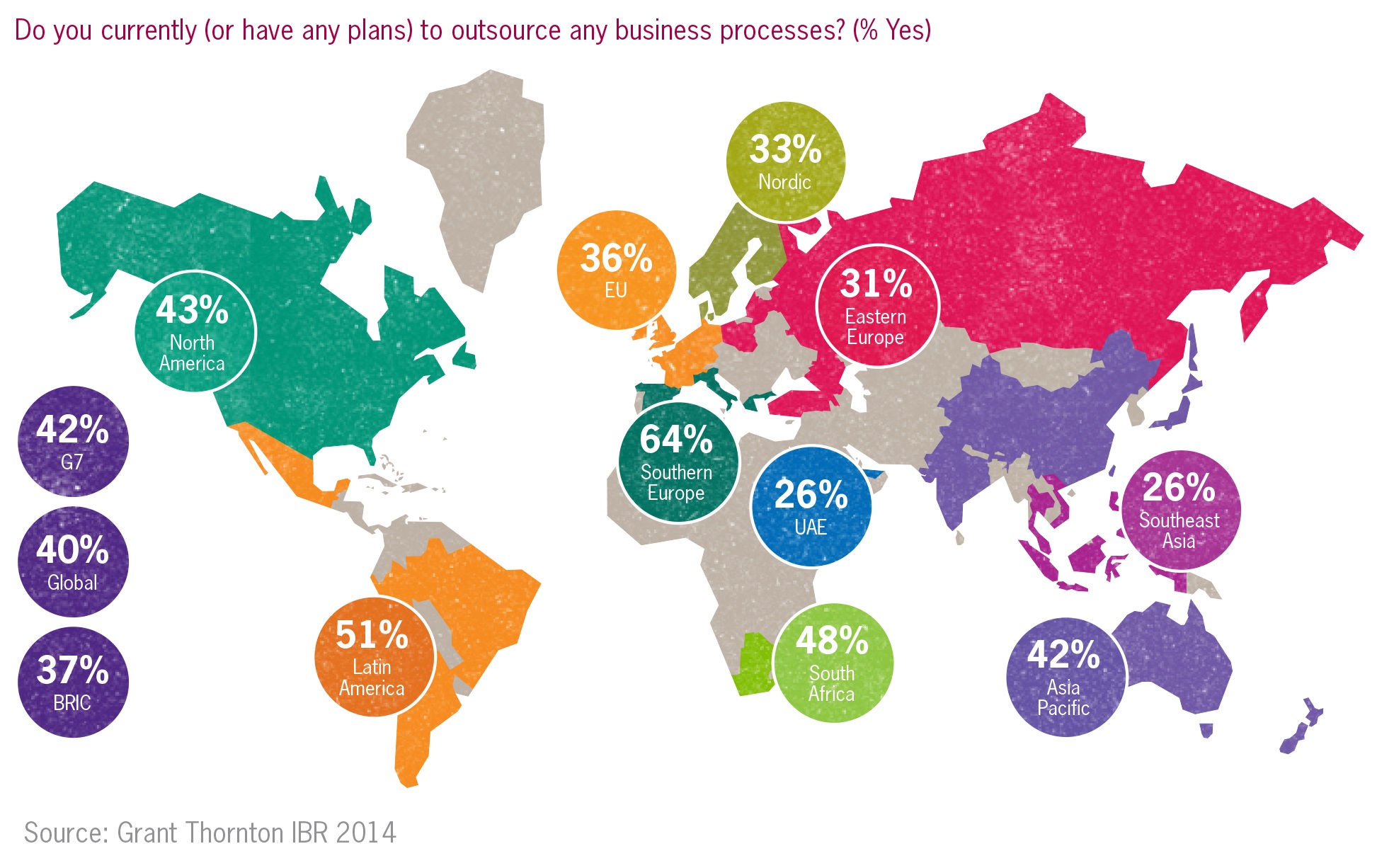 Read the full report
Download PDF [2114 kb]